This section of the trip was one of the shortest that I've had on this journey so far. It was 87 miles from the Airbnb in New Orleans to the center of the LSU campus in Baton Rouge. My girlfriend got us a night at the Cook hotel which happens to be on the LSU campus.
Tire Shrapnel and Burnt Rubber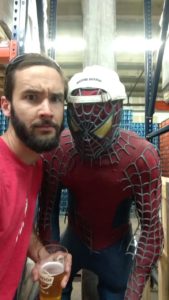 The only big issues that sticks out in my mind from this stretch was a shredded tire on a trailer in front of me. I was about 20 minutes outside of Baton Rouge and a guy with a rickety old trailer full of junk got onto the highway ahead of me. It was about 4:15 so the traffic was picking up. I smelled burning rubber for a moment, look down at my bike, looked back up and saw tire shrapnel flying in the air.
I slowed down slightly to jump behind a truck to my left and get as far out of the way as possible. As I shot around the scene I looked back and saw my girlfriend dealing with the dozen cars that were in the path of the shredded tire. In the end, everything was OK and we both linked back up on the highway up ahead.
The was the second "road issue" that I've run into on this trip. The first was the filling cabinet that jumped out of a pickup truck in Charleston, SC.
Tin Roof Brewing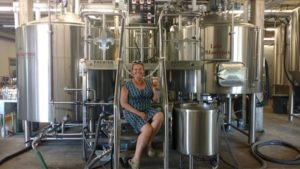 Me and my girlfriend stopped by Tin Roof Brewing for a few flights of tasty beer. This is quickly becoming one of my favorite breweries.
We went on a little self guided brewery tour of the facility and snapped a few shots around the grounds.