If you're looking for sustainable, functional living, a shipping container home could be perfect for you. It's amazing how easy it is to turn basic shipping containers into comfortable, modern homes, complete with features like skylights, large windows for plenty of natural lighting, and plenty of opportunities for green living with geothermal heating and natural insulation. If you want style and utility, a shipping container home is a perfect start and these extra accessories can turn that house into your unique home complete with your unique style.
Decorating a Shipping Container Home
Simple, clean, modern living. Shipping container homes step away from convention to give you tons of options to make your house your own, and they're becoming more and more popular all across the globe. Here are some ways that you can turn a shipping container home into a comfortable home.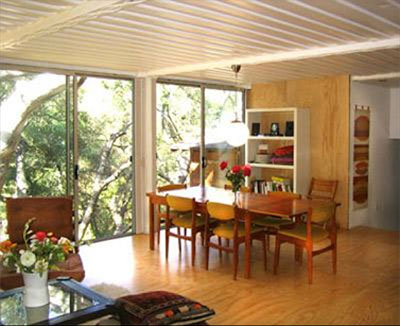 Go for bright, bold colors: Shipping container homes are naturally sleek and modern. Bright, bold colored walls (think turquoise, lime green, or lavender) will give your home a unique, trendy look. Just be sure to pick a simple color palette that matches your tastes and stick to it. You don't want to get too color happy, either. Using bright colors here and there coupled with a muted grey or a clean white will emphasize the color and really make it pop rather than overwhelm.
Keep things crisp and clean: Storage container homes really lend themselves to minimal, open decor. Having large windows paired with simple decoration can make a smaller storage container home feel spacious and inviting. You can get a lot out of your home by keeping it clean, uncluttered, and well organized. Storage solutions don't have to be just big clunky boxes and overflowing closets, either. There are plenty of ways to combine organization with the decor of your home for a clean and gorgeous home.
Pick and choose accessories: If you don't have a ton of space then you obviously don't want to over clutter your house with decorations. There are some decorations, like rugs or something more luxurious like an indoor waterfall that won't take up much space and can actually give the illusion of more space and make a room feel more open.Vintage decor can be a great juxtaposition in a home that's clearly more modernly designed, like a shipping container home. Visit some antique stores to find old art and posters, classic vintage furniture, or accessories like old phones or lamps. If it's done right, a mix of modern and vintage can bring out the best features of both sides and create a comfortable, unique home.
Don't forget about the outside: Too often people forget about the exterior when they go about decorating their home, but the outside of your home can have a huge influence on the overall appeal of your home and even the value of your property. Plants and trees can be an easy solution. Plants will brighten the outside of your home and offer shade, which can really be a lifesaver in the summertime especially if your home has large windows that let in a lot of sun. If you have a strong color palette for the interior walls and accessories in your home, you can extend those to the outside, or at least choose complementary colors. And just like the inside, you should keep the outside of your home clean, uncluttered, and simple.
Naomi Shaw is a journalist who lives in Southern California. She lives with her husband and three kids and has been in the home design and decor industry for quite some time. Shipping Container Homes are a unique new way of living and can still be very luxurious.